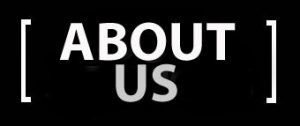 Carrera Engineering Services Ltd, was founded in 2006, through determination, realistic vision and commitment, we have grown to a size where we now provide to all our customers in the UK and beyond, high accuracy sheet metal fabrication services for mild steel, stainless steel and aluminum.
We continue to maintain ourselves as one of the area's leading specialist provider of engineering solutions to the Food Industry, meeting the needs of not only engineering, machining and manufacturing requirements, but also those of maintaining and adapting to customers' budgetary requirements.
Our 12000ft double storey engineering, machine workshop & offices are perfectly located in Grimsby on the South Bank of the River Humber, close to the M180 ideally linking us to local motorways such as M1/M62, enabling us to serve the needs of those requiring sheet metal, fabrication, machining and laser cutting services, logistically and efficiently.
We have a highly skilled work force, used to working to tight tolerances, and who react to ever changing deadlines.  Over the years Carrera has continuously reinvested in its machinery, which enables us to provide accurate, high standard of work at a competitive price.
HAVE A QUESTION FOR US?
PLEASE LEAVE A MESSAGE BELOW.