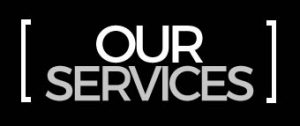 Carrera Engineering offers a comprehensive range of Process Engineering Design.
From concept, design, and manufacture to installation.
Our solutions are designed to be environmentally friendly, energy efficient, and cost effective.
We invite you to view our wide range of services and welcome your call.
Sheet Metal Fabrication
We are very fortunate and pride ourselves on our highly skilled team of engineers, who can design and manufacture products such as, cover guards, chutes, and wash trays, to those on a much grander scale such as conveyors & complete production lines.
General Welding & Assembly
We offer a range of metal welding services and are certified in accordance with current British and European standards. Our specialist welding services include: MIG welding, TIG welding, Seam welding, Spot welding.
Precision Engineering
Our separate Machine Workshop allows us to extend our facilities to the manufacture or repair of precision engineered components.
Project Management
For your Project Management needs, we have the resources with many years experience to guide and advice for install of complete Turn Key projects and site management, as well as being fully experienced/qualified in the following :- Principal Contractor, Planning & Preparation, Health & Safety documentation, and Quality Assurance.
Site/Equipment Installations
Our extensive experience lends itself to the managing of equipment installation, as well as for modest projects through to full factory installs.
CAD Facilities
We have several CAD operators with many years experience, working closely with customers, providing reliable and accurate 2D & 3D CAD drawing, as well as applying factors to reduce costs and lead times wherever possible.
Bending
We are able to bend a variety of materials including steel, stainless steel, mild steel and aluminium accurately and of various thicknesses.
HAVE A QUESTION FOR US?
PLEASE LEAVE A MESSAGE BELOW.